Stacia Harvey
Get expert advice when you bring in your items to get custom framed at our shop. Meet our lead designer Stacia Harvey for a consultation. 
Learn More
Get the right frame for your project!
☆☆☆☆☆
Tacoma Frame Makers is THE place to have all your framing needs met. I've been bringing them my business for over three years now and no matter what my budget they deliver the highest quality finished work of art. Personable, one-on-one customer service throughout the creative decision making process is what makes the experience at TFM unique. 
☆☆☆☆☆
I had a bunch of diplomas and certificates that I had been waiting to get put in a frame and I gave Tacoma Frame Makers a try. The owners were incredibly helpful and took me through the whole process and helped me pick out frames and borders. The finished product looks SPECTACULAR! I couldn't be happier with the customer service and the work they did.
☆☆☆☆☆
I use them on all my custom framing projects. They are always professional and the work is outstanding. Stacia always has recommendations for making a project better, she cares about preserving the piece and I love working with her (and her team)..
☆☆☆☆☆
Tacoma Frame Makers took a great deal of time out of their day to educate me on a lot of different framing styles, techniques, and materials. They were able to undo a very poor framing job (of a very valuable print) from a different company and create what it was supposed to look like in the first place. I'm proud to show it now in my home. I immediately took more pieces over to them to get framed. They are actually way out of the way for me in terms of location but it is worth it to go there rather than anywhere else.
☆☆☆☆☆
Great quality framing at reasonable prices. They're very attentive to the style you are looking for, and have a wide selection to choose from, plus!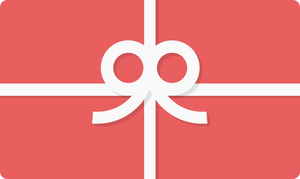 Gift Card
Sale price Price $50.00 Regular price
Everyday Items
We frame things like cross stitch, needlepoint, canvas art, printed art, photography, mirrors, medals, flags, and we can do more.
Extraordinary Things
We frame things like bones, boots, jerseys, tools, toys, uniforms and wedding gowns. We're always up for a challenge!
Our store
3011 6th Avenue
Tacoma, WA 98406
Ph: (253) 564-2320
Tuesday - Saturday 11am-6 pm
tacomaframemakers@outlook.com
Get directions